This tour is for men and women from 18 years on (also with children from 10 years on where marked for the appointments as such). We're offering the following editions of this tour: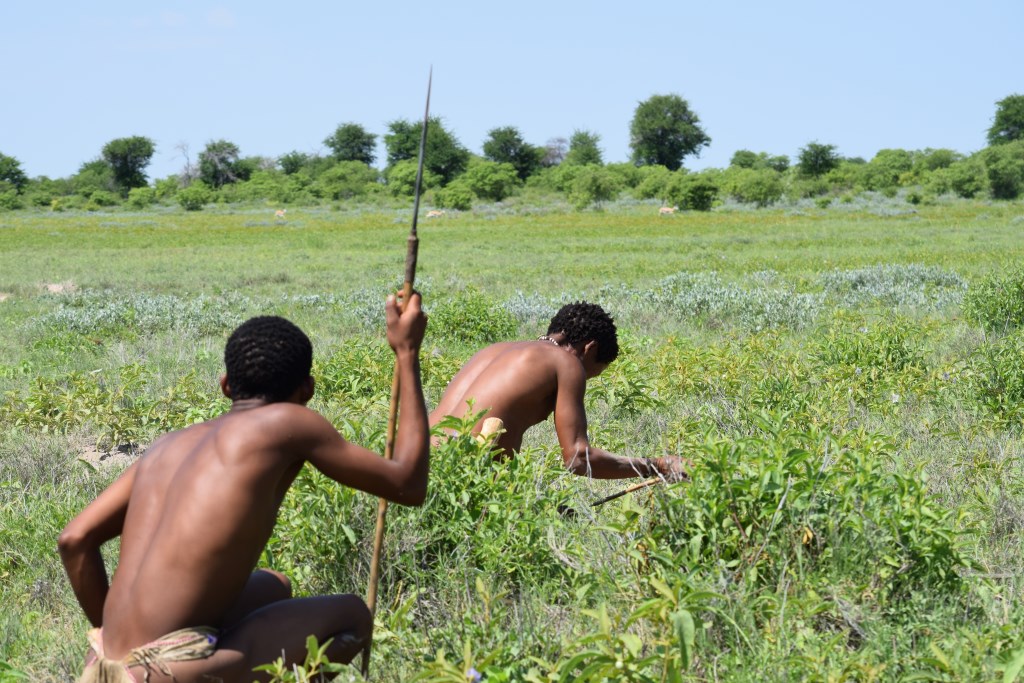 Namibia-Edition eventually with part of Botswana (depending on the appointment):
14 days safari in 2 National Parks and hunt/safari with bushmen
Tour costs: 999 € (children) resp. 1.199 € (adults) for guiding; remaining costs from 900* € on (per person) for four wheel drive car (with 4 person per car)
including transfer from and to airport, fees for National Parks and Safari tours (Big 5), tenting, english tour guide and Flying Doctors Service for the time
not included are costs for flight and meals (we go shopping as a group so that everyone can buy and cook what he or she likes)
Min. 6 person, max. 11 person
* Prices are valid for the saison of 2016 only.
See details of the tour
Show dates
Look at photos